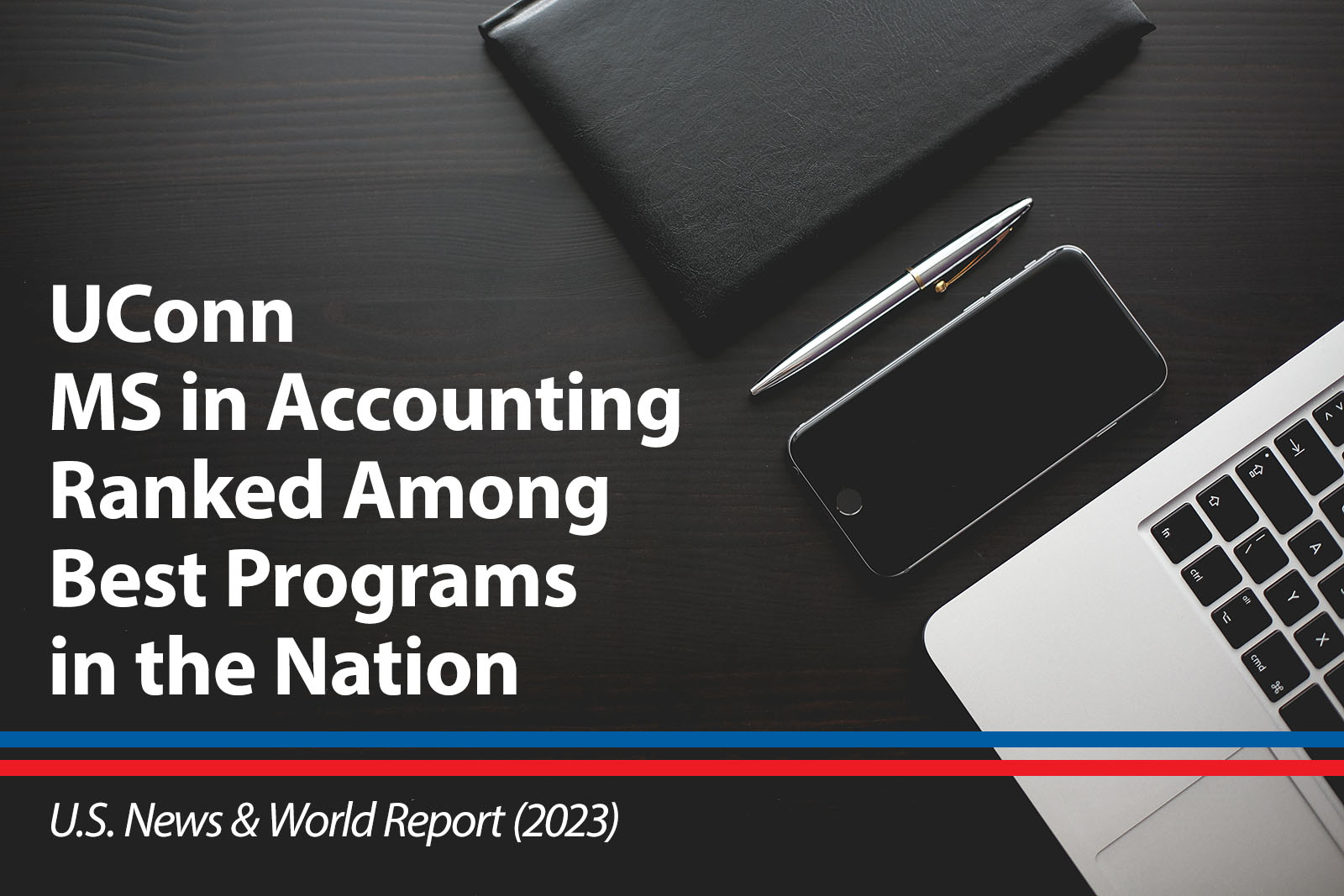 The Accounting Department
UConn's Accounting Department is one of the top programs in the country.
Recognized nationally for innovation in curriculum, we offer a curriculum that emphasizes the leading developments in the field of accounting while utilizing the most current and practical technologies. We were the first accounting program in New England to receive separate national accreditation by AACSB International, the premier accrediting agency for Bachelor's, Master's and doctoral degree programs in business administration and accounting.